Back Home
Training
Professional Success Training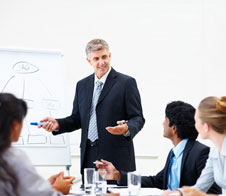 Internet Sales
Implementing Professional Success processes within your Internet lead management Tool (ILM) and or Customer Relationship Management Tool (CRM) and DMS set the foundation for the accountability in your entire dealership. We train your staff from sales through mid and upper management on task completion, sales and service communication and media use, while reporting on key performance throughout integral steps of your business. Through continual training Professional Success refines and customizes your team's delivery of the value your dealer offers, giving you the leading edge needed to succeed in the e-business arena.
Process Training
Professional Success works with you by rolling up our sleeves by working with you and your staff and providing real life application and training right from the process plan that we implement in your Internet lead management system (ILM) or Customer relationship management (CRM) tools. All levels from sales through middle and upper management need to participate in the training sessions so that all involved understand how to "inspect what they expect" so that there is accountability. These processes that are built for sales service, service, and part's workings complete customer life cycle management and retention.
Business Development Center Training
Professional Success will work within your BDC and provide implementation, training, management and maintenance of the leads and follow up process within your ILM / CRM systems. We will market your dealership's name, value, product and services throughout the designated sales cycle. Detailed Reporting and analysis provided to your management and sales teams. Review and analysis of all activities through the ILM / CRM, as a system of checks and balances as well as training and continued improvement, and custom enhancement.
Phone Training
Is your staff properly trained on the phone? Professional success has the proven techniques that will increase your phone skills and increase your set to show and show to close ratios.