BDC
Back Home
Lead Management Services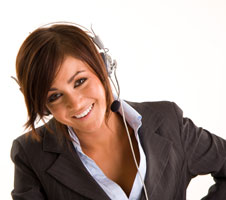 Are you looking for the full advantages of a Business Development Center without the full cost?
Professional Success lead management center can provide you with all these advantages at a fraction of the costs… saving time and money.
As with the BDC Training, you receive Detailed Reporting and Analysis provided to your management and sales teams. Review and analysis of all activities through the ILM / CRM, as a system of checks and balances as well as training and continued improvement, and custom enhancement.
Professional Success BDC Offerings
We focus on the generation of appointments from your Internet and/or inbound phone traffic with our state of the art technology and professionally trained staff. We turn more of your online shoppers into in store customers for both your sales and service departments.
Professional Success Live Chat
We provide real time quality interaction with your website customers in informative exchange leading you to more appointments and sales.
24/7 Live Support
Customer inquiries are not only during business hours, in fact a large portion of the leads submitted to your dealership happen after-hours… Our staff is committed to meeting your prospects and customers on their time, and providing the valued representation needed for your dealership and what some OEM's are expecting as well as in calls, email leads and online chat …truly bringing real-time to a whole new level.
Outbound Marketing Campaigns
Targeted marketing specialized call campaigns for sales, and service.
Inbound Marketing Campaigns Support
We can answer all your sales calls, capture customer data, and schedule customer appointments for the dealership.