Back Home
News
We can help you handle your online traffic with proper process and BDC assistance as well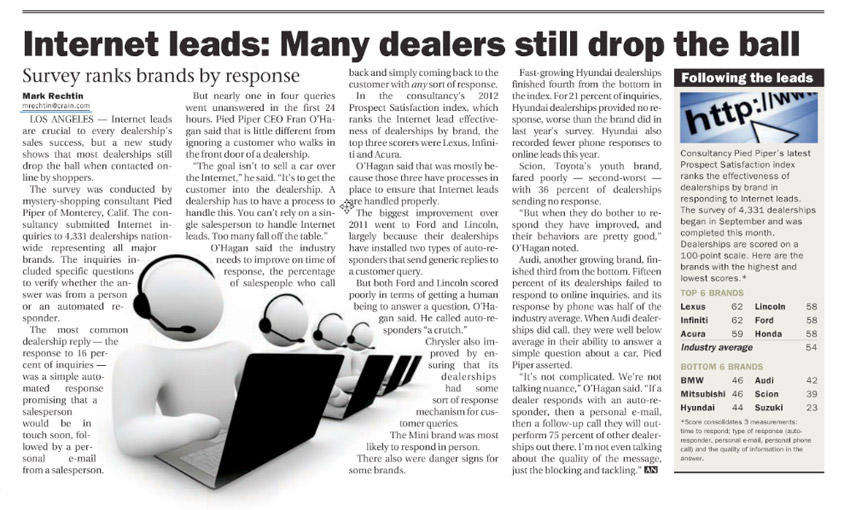 Professional Success News
Topic:
Dominate the Online Jungle: How to put the Digital Gorilla to Work for Your Store
Recording date:
Friday, November 13, 2009 12:00 pm CST
Duration:
58 mins
Description:
It can be a jungle out there, especially when you're competing for the attention of online shoppers. Fortunately, just a bit more attention to the way you showcase your inventory online can help your store connect with even more shoppers. Just like a large, inflatable gorilla on your lot drives traffic, photos, competitive pricing and stand-out sell copy will get you noticed online. Join Mike Page, Cars.com's new vice president, advertising products, and a panel of industry experts as we unveil the results of an all-new study that proves just how important online merchandising is to driving web and floor traffic to your dealership. We'll also share simple, proven strategies you can use to make your cars stand out and make your store king of the online jungle.
In this webinar, we'll discuss:
New data from online car shoppers that shows just how important it is to merchandise online.
How to overcome merchandising obstacles.
Best practices for online photos, pricing and sell copy that will get your inventory noticed.
Click Here